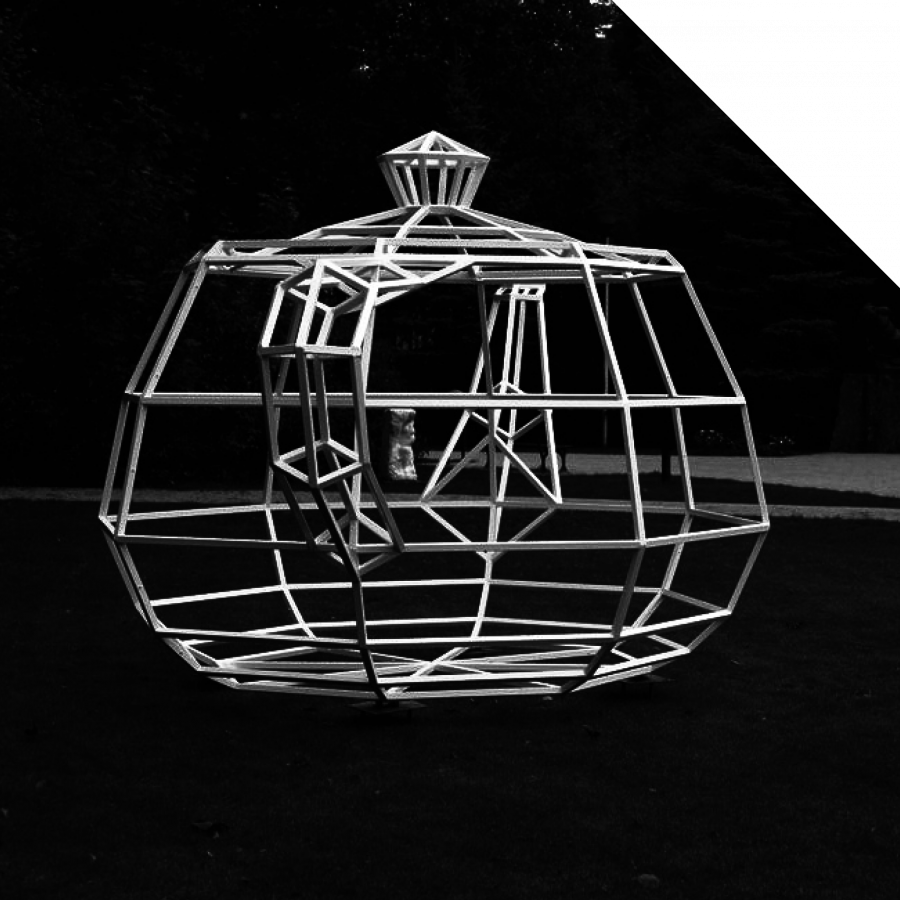 Marta Pszonak – Teapot


Curator: prof. dr hab. Kamil Kuskowski
The Teapot
sculpture displayed in the gardens of the Lentz Villa is part of the exhibition entitled "Evaporated Water Bottles". Its vernissage took place in 2015 at the Oranżeria Gallery in Orońsko. The sculpture was made as part of the scholarship of the President of the City of Łódź.
The creator of the work, Marta Pszonak was born in Suwałki. Between 1998-2003, she studied at the Faculty of Visual Education of the Academy of Fine Arts in Łódź. The artist deals with sculpture, creating objects, video works and installations. She often presents everyday objects in her works, redefining their meaning, giving them symbolic and metaphorical values.
The current presentation of the work "Teapots" in the garden of the Lentz Villa creates new contexts directly referring to the bourgeois culture, which is represented in the Lentz Villa building.
Being granted "the President of the City of Łódź (2014)" and "the Mayor of Suwałki (2005)" scholarship, she created the following exhibitions: "Credo" at Zona Sztuki Aktualnej, Łódź, 2010; "Face Lifting" at Studio Gallery, Budapest, Hungary, 2008; "The Fifth Triennial of Young People" at Center of Polish Sculpture, Orońsko, 2008; "A new division of labour. Immaterial versus slave" at Austrian Gallery, Warsaw, 2007; "Last minute. Objects and installations" at New Media Gallery, Gorzów Wielkopolski, 2007 (individual exhibition); "Landing from Łódź" at Modelarnia, Shipyard, Gdańsk, 2005; "Made In" in Strasbourg, France, 2004".
More information at:
rzezba-oronsko.pl/index.php?aktualnosci,867,marta pszonak butelki po wyparowanej wodzie