W Willi Lentza i w Kulturze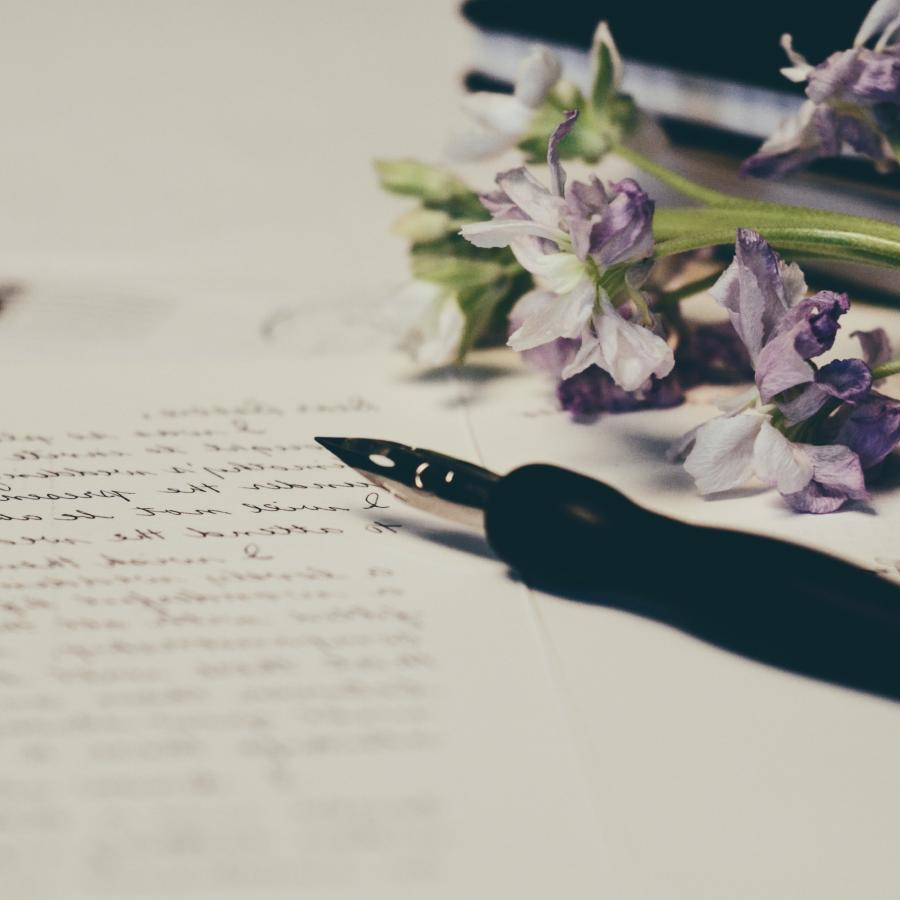 Feuilleton | Monika Gapińska
Jeszcze będę pisać listy. Obiecuję!
Kto z Państwa ostatnio napisał list? Nie, nie mejl, nie wiadomość przesłaną messengerem, ale tradycyjny list na kartce papieru? Założę się, że dziewięć na dziesięć osób odpowie, iż w kilku ostatnich dekadach nie napisało listu. Od razu dopowiadam – ja też jestem w owej dziewiątce osób. Zatem należy mieć nadzieję, że liczba piszących listy znacznie się powiększy wraz z ogłoszonym przez Willę Lentza konkursem na list do Augusta Lentza.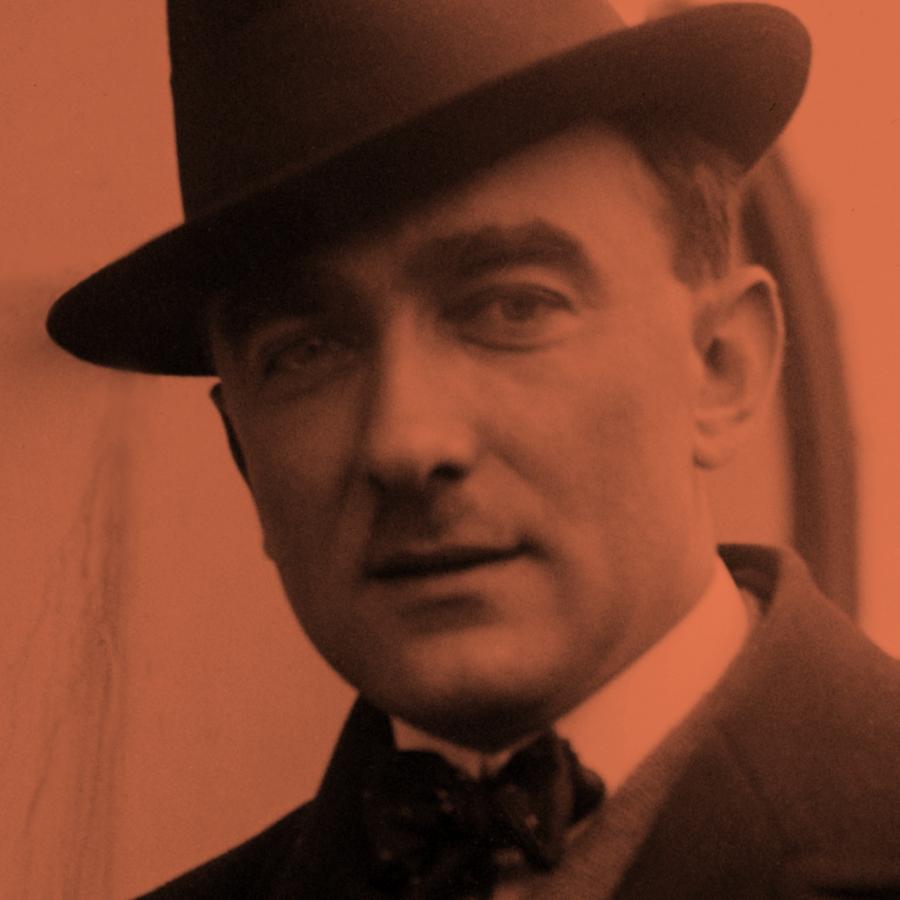 Feuilleton | Monika Gapińska
Czy muzyce potrzebne są etykiety?!
Niedawno rozmawiałam z szefową fantastycznej, szczecińskiej orkiestry smyczkowej Baltic Neopolis Orchestra. Otóż Emilia Goch – Salvador opowiadała mi o planowanym koncercie w Willi Lentza, podczas którego zabrzmi muzyka Karola Szymanowskiego. Usłyszałam wtedy, że utwory polskiego kompozytora zagrają dwaj artyści absolutnie zakochani w jego muzyce: Portugalczyk Emanuel Salvador i Brazylijczyk Ronaldo Rolim. Najpierw wydało mi się to bardzo interesujące, że muzycy z tak innego obszaru kulturowego niż Polska, zafascynowali się właśnie muzyką Szymanowskiego. Ale zaraz potem uświadomiłam sobie, jak łatwo wpaść w stereotypowe myślenie i przykładanie etykiet muzyce. Zwłaszcza że przecież nie o to chodzi w sztuce. Gdyby zatem kierować się narodowością, to Salvador raczej powinien grać fado,.a Rolim – bossa novę...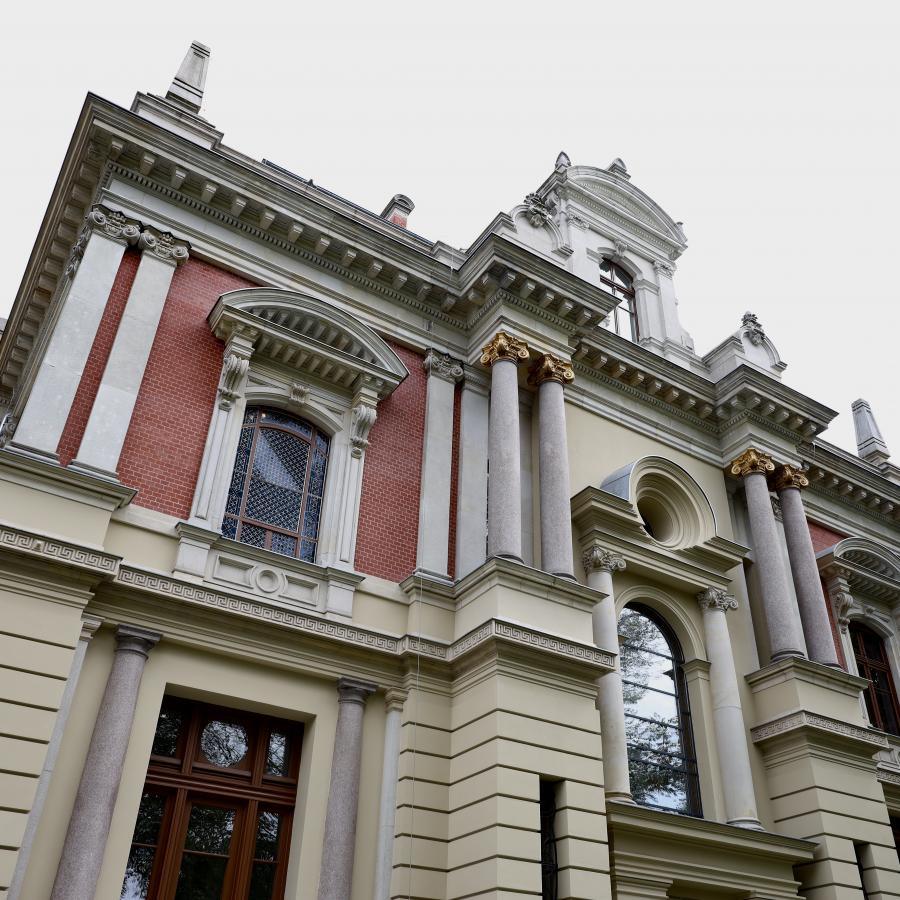 Feuilleton | Monika Gapińska
Nowy sezon, czyli... Wiele ekscytujących wydarzeń przed nami!
Przejrzałam weekendowe serwisy internetowe, a tam: "ostatni plenerowy koncert", "ostatnia tego lata potańcówka", "już ostatni w te wakacje seans", itd., itd. Brzmi to wszystko trochę przygnębiająco, prawda? Szczególnie, kiedy zaraz po lekturze owych artykułów, wieszczących zakończenie wakacyjnej laby (bo nawet jeśli wielu z nas wcale nie leniuchowało wtedy na urlopie, to latem żyje się jednak jakby w innym rytmie, mniej pośpiesznie), wyobraźnia podsuwa nam niezbyt optymistyczne obrazki: jesienną słotę, kiedy to lepiej nie wychodzić z domu bez parasola, brudne ślady, na podłodze, psich łap tuż po powrocie ze spaceru, krótkie dni, kiedy nawet mocna kawa nie pomaga, gdy ma się zaplanowane obejrzenie całego sezonu serialu w jeden wieczór albo przeczytanie książki do końca, nawet wtedy, kiedy pozostały nam zaledwie dwa rozdziały.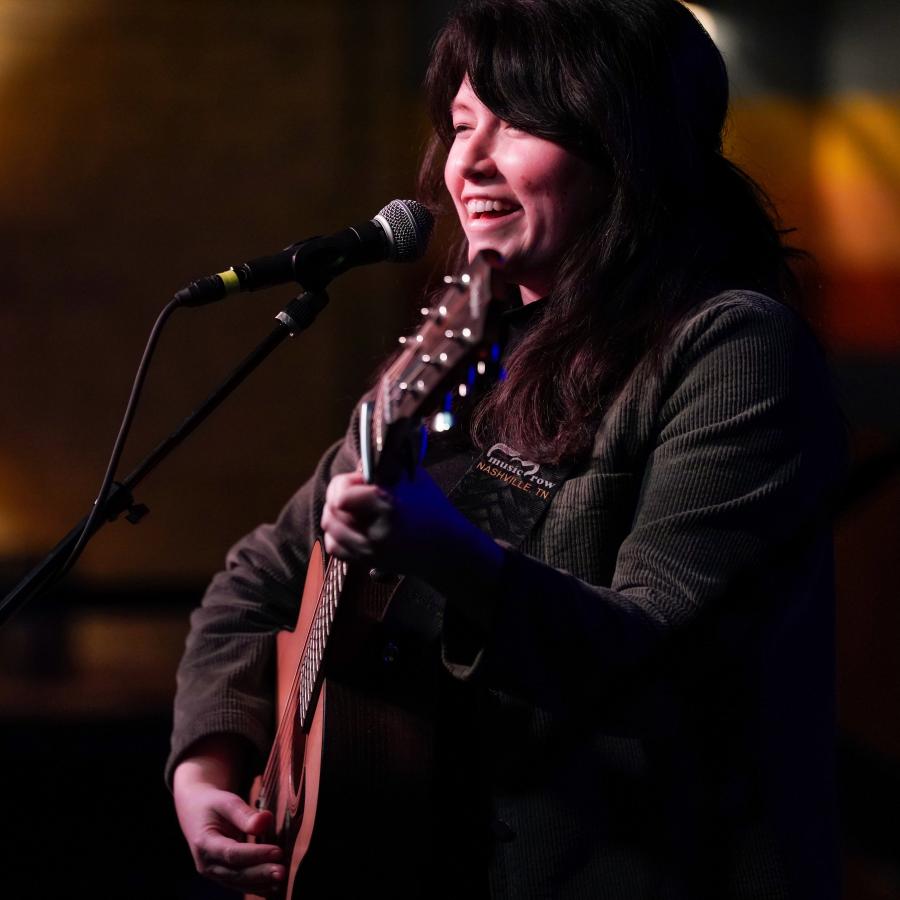 Feuilleton | Monika Gapińska
Does music have a gender?
Poszukując niedawno prezentu urodzinowego dla dziewczynki, która chciałaby zacząć naukę gry na gitarze, ale jeszcze nie posiada instrumentu, przejrzałam asortyment sporej ilości sklepów internetowych. To, co mnie zaskoczyło podczas wyboru owej gitary dla małej jubilatki, a mówiąc dosadniej – powaliło, uderzyło, oburzyło – był fakt, że instrumenty dla dziewczynek w niektórych sklepach są ... osobną kategorią. Tak, jakby muzyka miała płeć.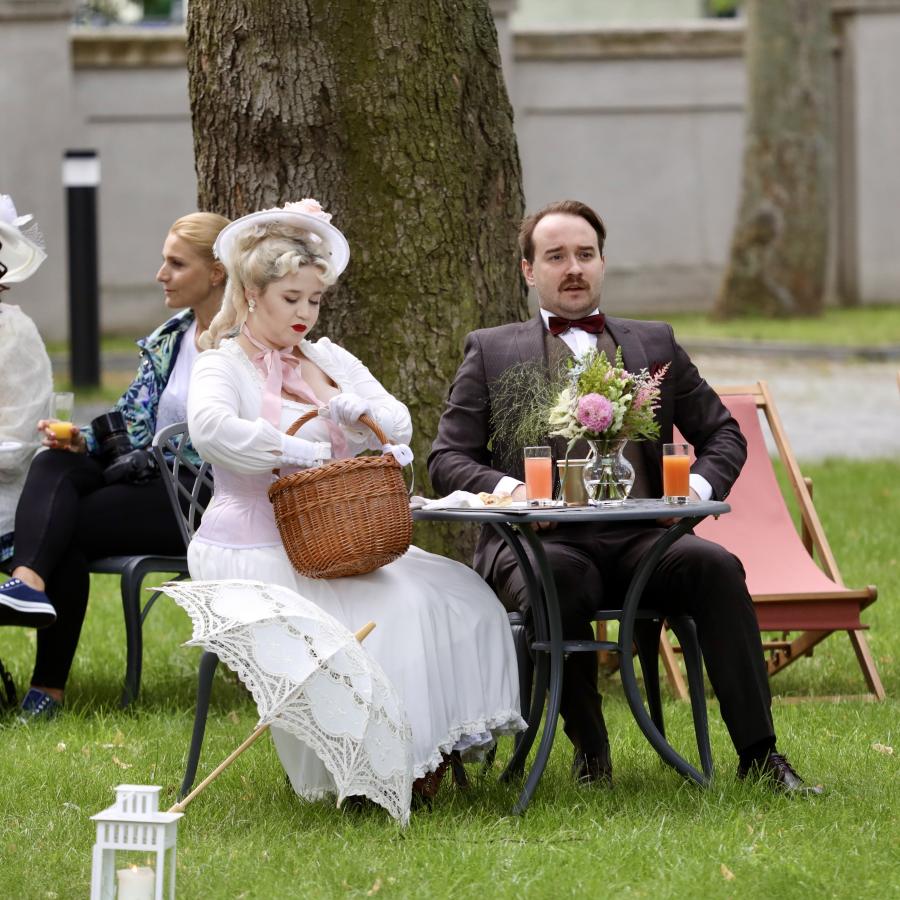 Feuilleton | Monika Gapińska
Czasem slow znaczy ... bardziej
Już kilka dobrych lat temu idea "slow life" zaczęła zdobywać coraz większą popularność. Tak mi się wydaje, że ta właśnie filozofia zdominuje tegoroczne wakacje. I choć wszystko zaczęło się od jedzenia, bo przecież w opozycji do popularnych fast foodów powstał najpierw ruch "slow food", koncepcja powolności przeniknęła do różnych sfer życia.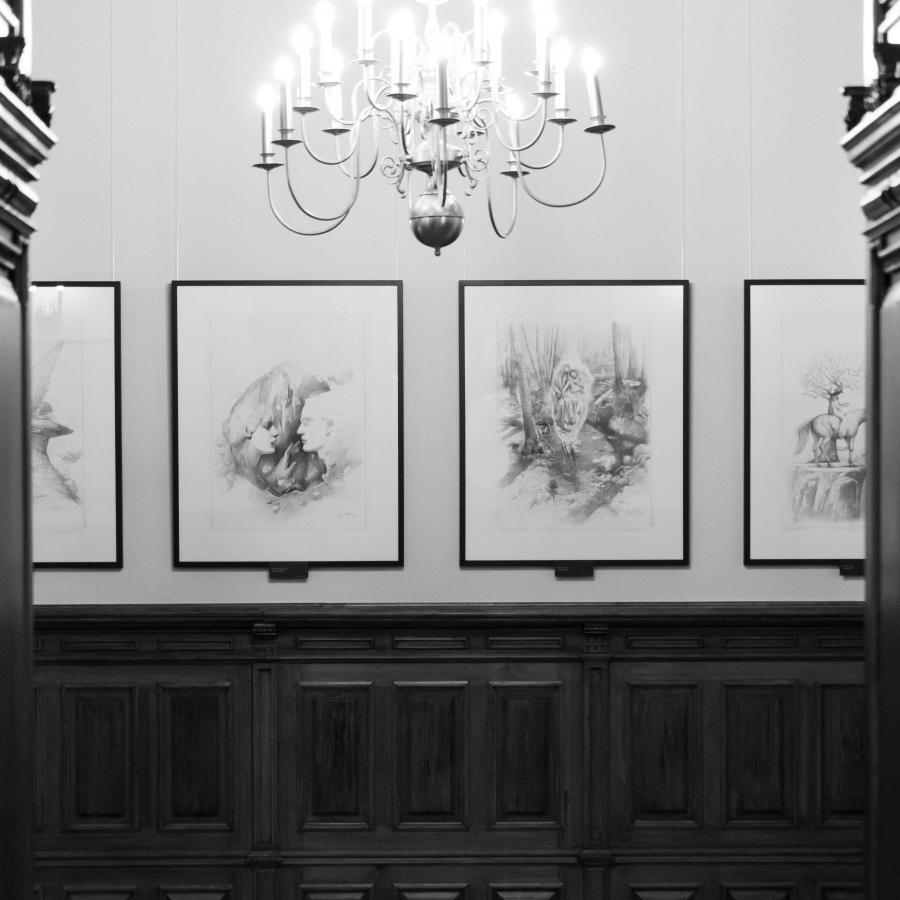 Feuilleton | Monika Gapińska
Inspirujmy się inspiracjami geniuszy!
Amerykański neurolog i pisarz Oliver Sacks w książce "Muzykofilia. Opowieści o muzyce i mózgu" (bardzo ciekawej – polecam!) napisał: "Są ludzie, u których wrażenia jednego zmysłu stale i automatycznie uruchamiają wrażenia innych zmysłów". Stąd zapewne artyści malarze, wyjątkowo wrażliwi na piękno, tak często czerpią inspirację z muzyki. Jak Wojciech Siudmak, którego rysunki – nieco szalone, bajkowe, pełne nieznanych fantastycznych bohaterów – można właśnie obejrzeć w Willi Lentza. To prace zainspirowane muzyką Fryderyka Chopina, a dokładniej nokturnami genialnego kompozytora.
Feuilleton | Monika Gapińska
Let's dance! Cheers!
High teas, dance clubs, discos and finally balls – the dictionary of synonyms gives different words for almost the same thing: the possibility of "stomping your feet"; almost because each of these terms has extra weight.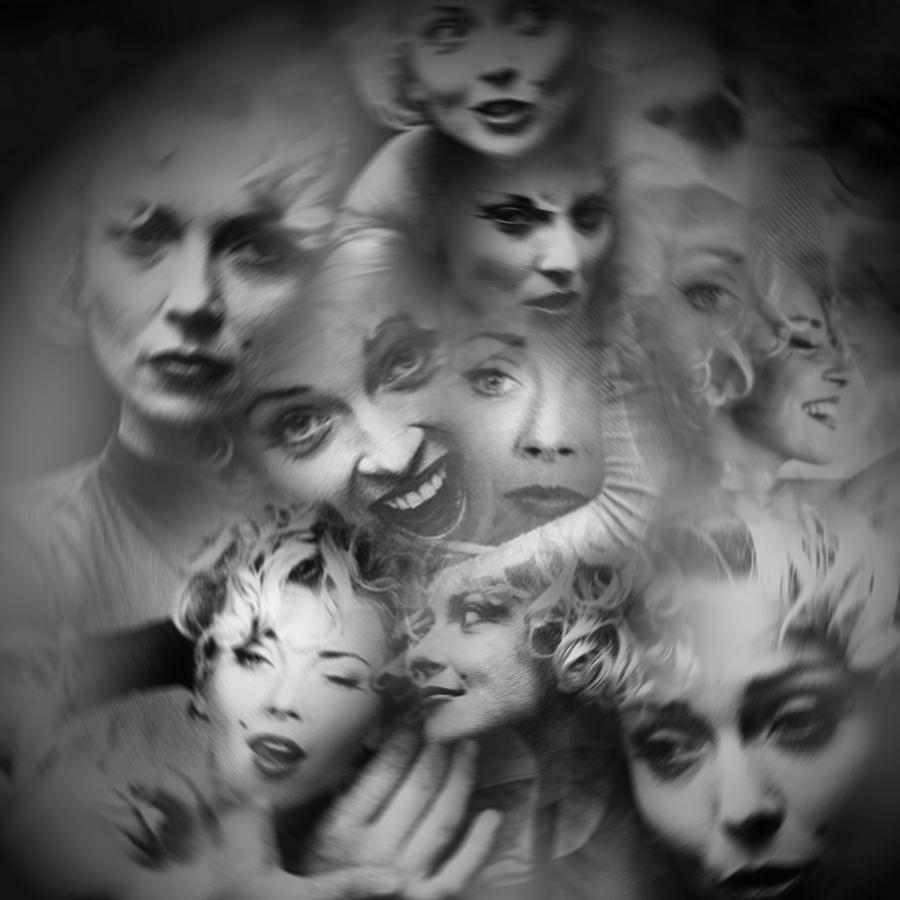 Feuilleton | Monika Gapińska
Culture icons
Paris Hilton and the Kardashians are working hard for that name. But the icons of culture have remained unchanged for decades.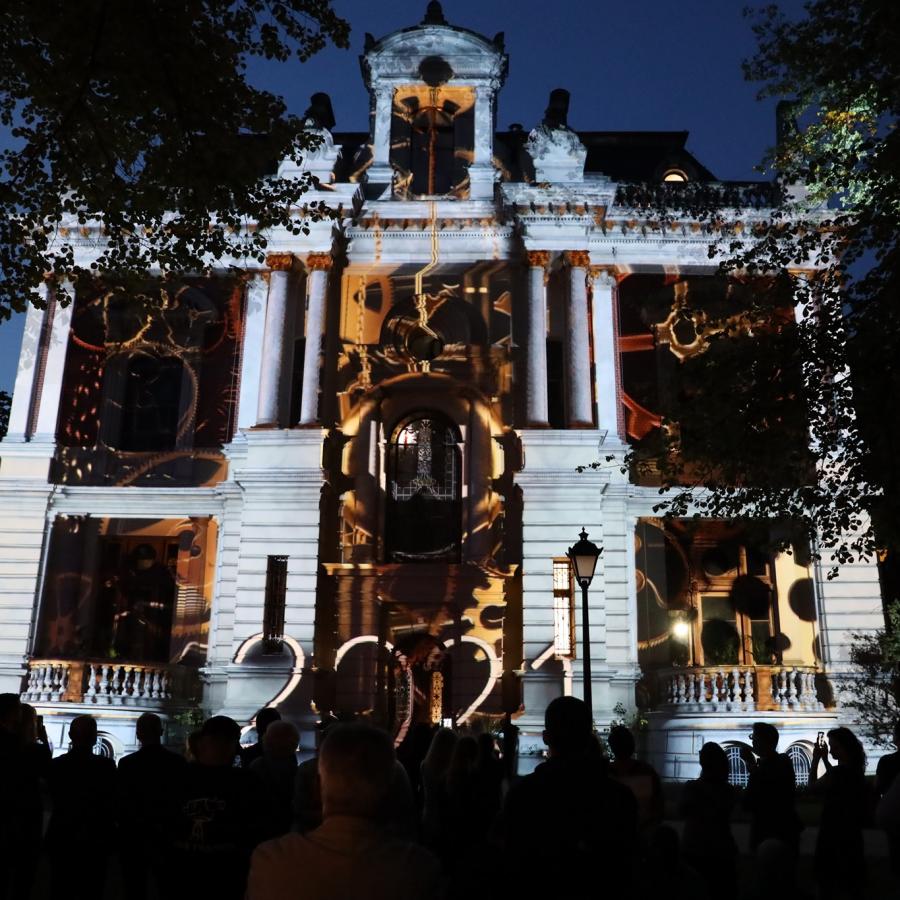 Feuilleton | Monika Gapińska
Comfortable shoes, a thermos with coffee. The Night of Museums is back!
After a two-year break caused by a pandemic, the Night of Museums returns. Already on Saturday evening – and at night, of course – instead of sitting comfortably in front of the TV or going to sleep, you can visit, see, and experience. Many cultural institutions, including the Lentz Villa, have prepared a lot of attractions.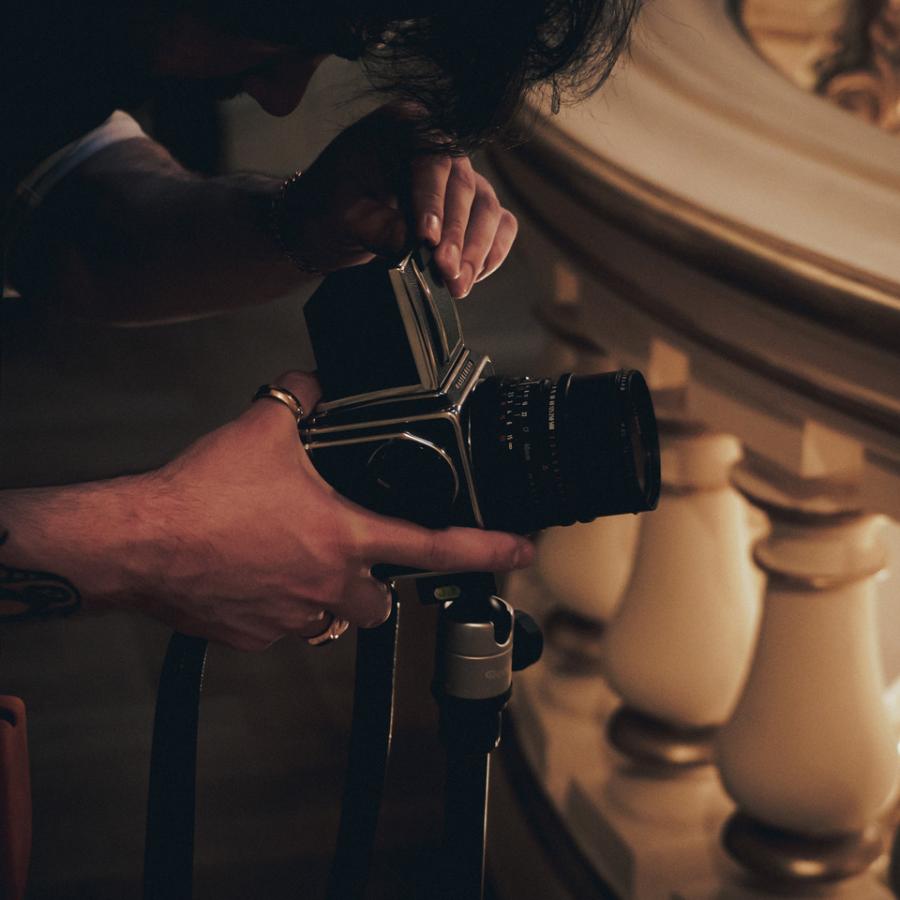 Feuilleton | Monika Gapińska
How about a city break without going anywhere?
- Please, do not ask me if I am going away for the May holidays and if I have a city break planned to Italy or Spain. Well, I'm going to take a city break without going anywhere. I'm staying in Szczecin! – said my friend at the cafe entrance, with whom I arranged for a chat over coffee.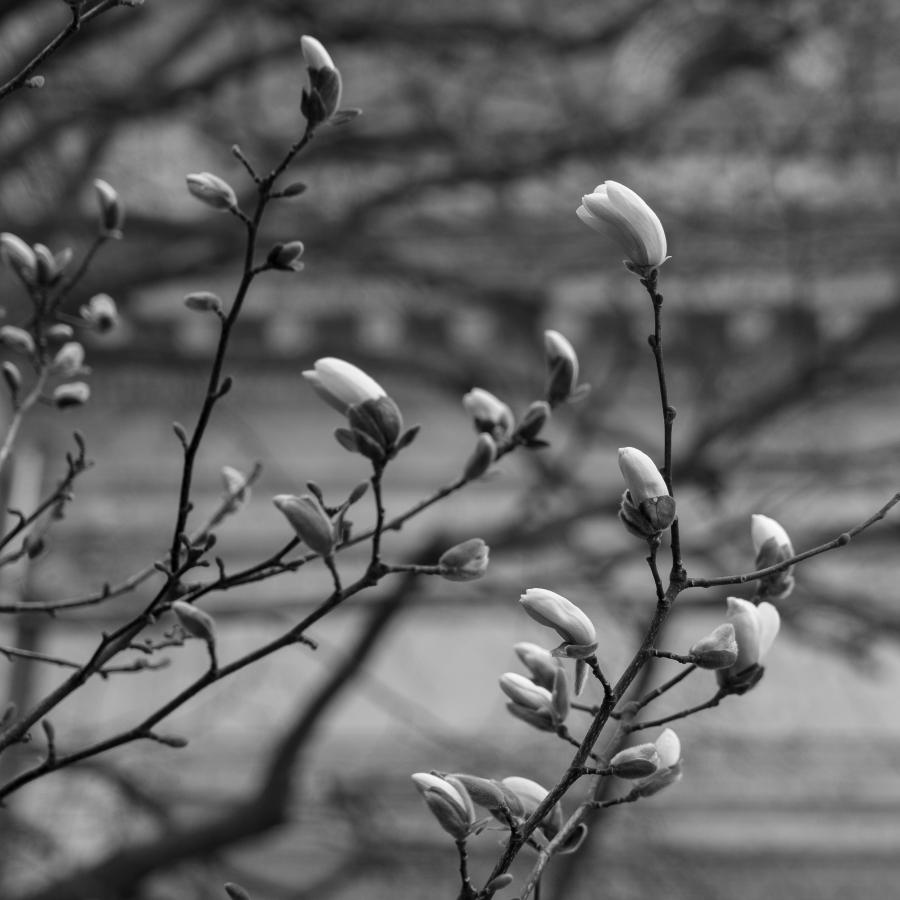 Feuilleton | Monika Gapińska
Magnolias like ballerinas in tulle skirts
In the garden of the Lentz Villa, a magnolia was planted, which was named Max to commemorate the outstanding architect of the building mentioned above – Max Drechsler. It is not the only natural and historical piece of news coming from this institution. Well, soon, more such trees will appear in the local garden, which will also remind us of influential figures related to the Lentz Villa and the cultural circles of Szczecin.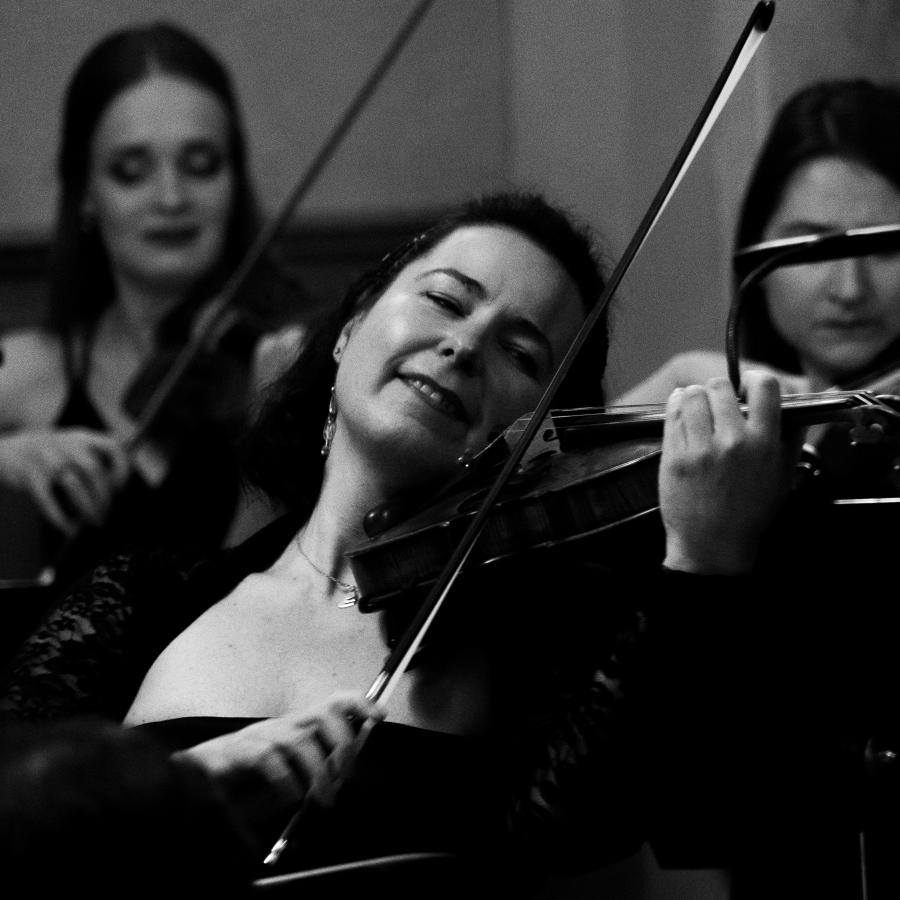 Feuilleton | Monika Gapińska
To hearts' content
Some concerts are especially remembered, sometimes for a lifetime. I am convinced that many music lovers will remember for a long time the recent show from the famous and excellent series "Great Concertmasters", which took place in the Lentz Villa in Szczecin. The evening with the performance of the Baltic Neopolis Orchestra and violin virtuoso – Melina Mandozzi showed how great the power of music is, which not only touches or gives joy but can also raise spirits.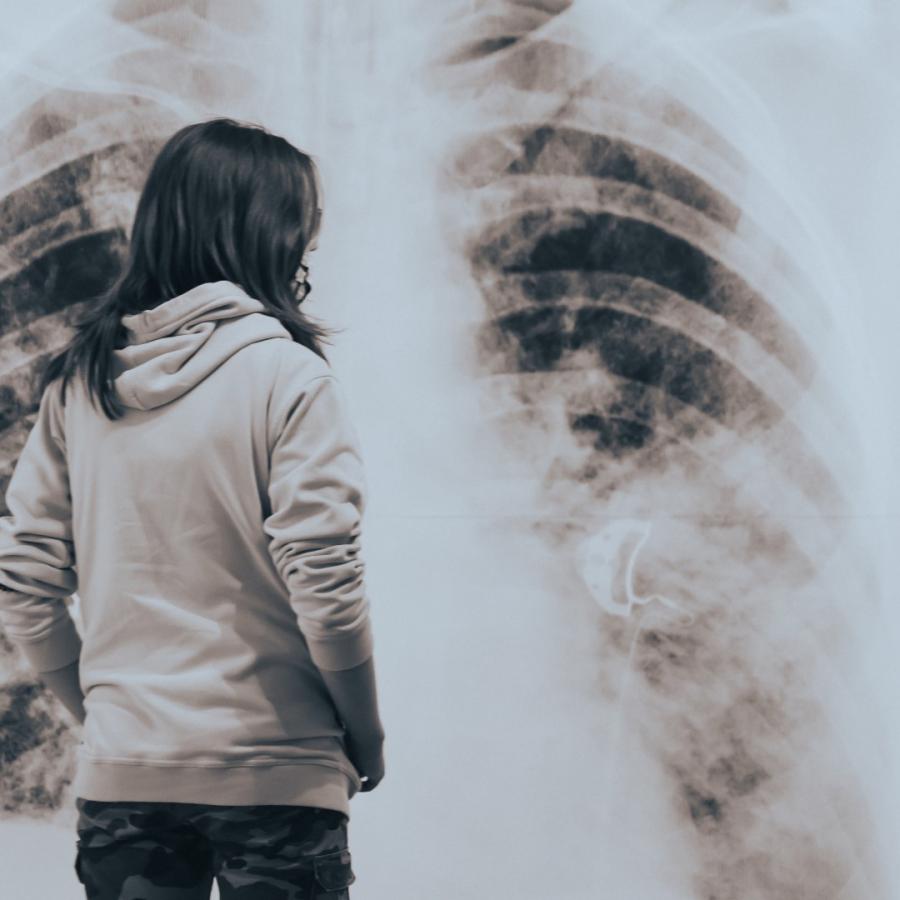 Feuilleton | Monika Gapińska
Pandemic, war... What else are we going to tell our grandchildren about?
The exhibition of photographs by Tomasz Lazar – "Notes from the Void", presented at the Villa Lentz, arouses a lot of emotions in every visitor. Like a boomerang, memories of the pandemic come back. Sad and dramatic, but also quite enjoyable, even fun – as it is in life. These are specific, personal "notes" from memory.
Feuilleton | Monika Gapińska
Did Loewe know Lentz?
Some say that it is only a legend, others that it is absolutely true. Apparently, during his stay in Szczecin in 1831, Fryderyk Chopin himself visited the famous art salon of Mrs Tilebein. He came here to meet the singer Konstancja Gładkowska. Could the paths of the wealthy factory owner August Lentz and the outstanding musician and composer Carl Loewe cross in this then small German city? This question came to my mind with the announcement of a concert at the Lentz Villa entitled "Music from the times of August Lentz". It will be the music of Carl Loewe sounding here. So let's check if the meeting of these gentlemen was even possible.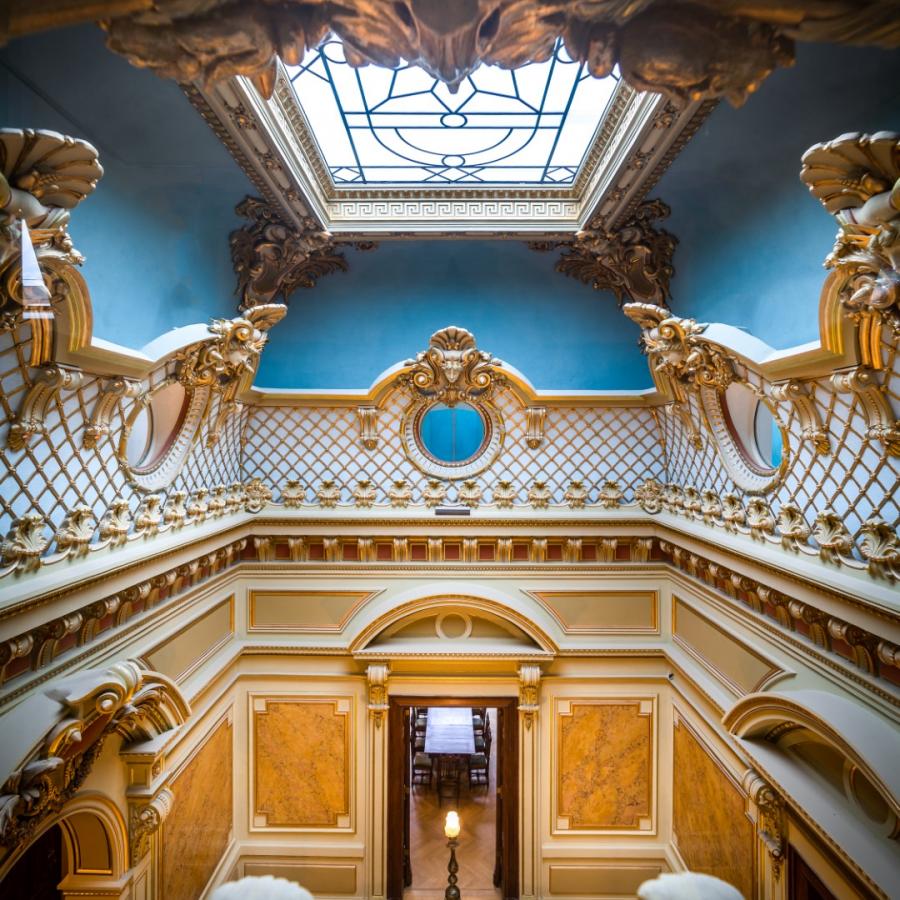 Feuilleton | Monika Gapińska
Let's play like Szymborska!
"In an old-fashioned way, I believe that reading books is the most beautiful game that humanity has conceived", – said Wisława Szymborska, the Nobel Prize laureate. Interestingly, not only did she read works of the highest quality but literally everything. From "Catalog of purebred dogs" through "Gymnastics for women during pregnancy and puerperium", lexicons of food products and "Encyclopedia of Assassinations", to "History of the Middle East in Antiquity", Schubert's biography and Sappho's poetry. This is what interested her. How do we know this? Well, she wrote about the items she read in feuilletons that were published in the press for many years.